Experience The Rythre Arms
The Rythre Arms has been the Steak Mecca of Yorkshire for over 40 years. We are situated in a traditional, centuries old, pub restaurant nestled between Tadcaster and Selby and serve the best locally sourced beef available.
Our head chef, Daniel Escada and his team, cook all the dishes fresh to order. This ensures that you can not only get the best steak possible, but also exceptionally fresh seafood, lamb, pork and chicken.
Proprietors Tony and Lisa Linley and manager Lucas Avraam invite you to join them five nights a week.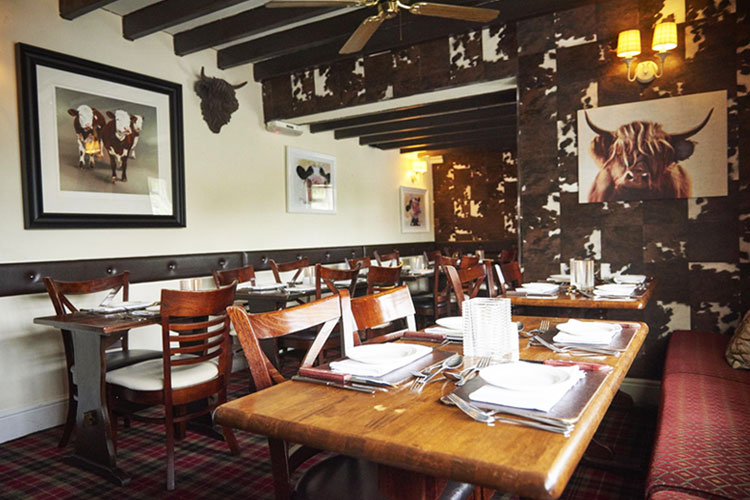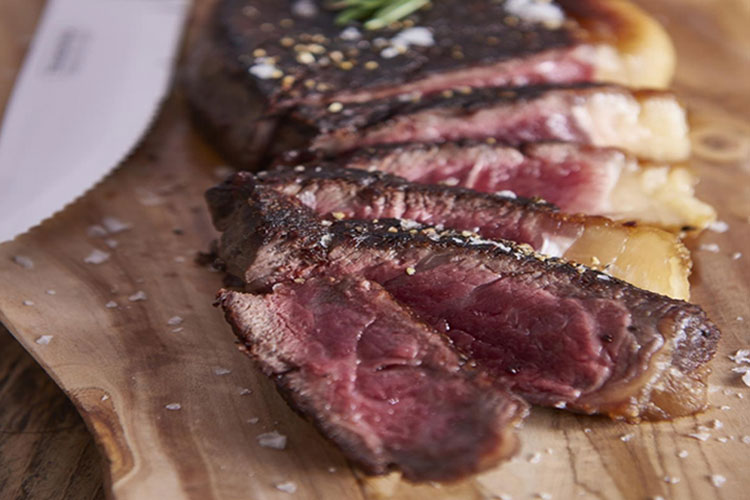 A Beef History
The Rythre Arms Steakhouse can be found in the village of Ryther between Tadcaster and Selby. This quaint pub and restaurant has been run by the Linley family since 1983.
It was originally established as a specialist game restaurant by Eric and Marina. With Eric's experience as a master butcher and slaughter man (over twenty years!) he knew the best types of meats and the techniques required to give them exceptional flavour and tenderness.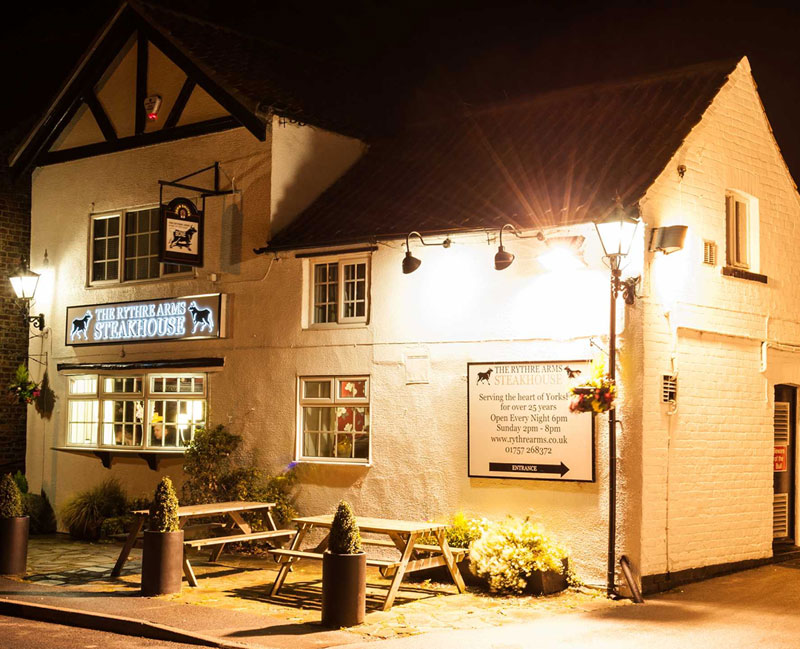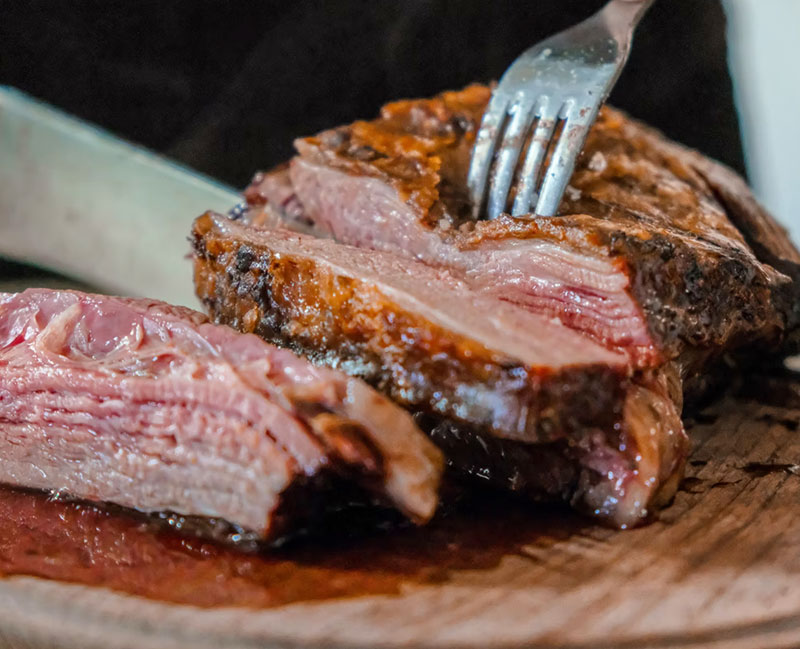 Treat Someone Special
From a thank you present to a birthday treat, a Rythre Arms gift voucher is the perfect gift.
You can buy gift vouchers for The Rythre Arms Steakhouse online. For our steak knife gift boxes, please call the restaurant direct. A great way to share the love of steak with all your friends.